ION SCIENCE
Gas detection, Environmental analysis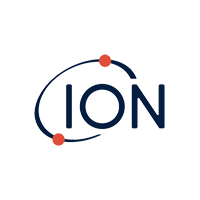 The company
ION SCIENCE - Production of VOC (Volatile Organic Compounds) detectors and PID photoionisers
ION SCIENCE has over 30 years of industry experience in the design, manufacture and supply of PID gas sensors, gas detection instruments and leak detectors for a wide range of industries and applications. Founded in 1989, it has grown its worldwide reputation by opening branches around the globe. The head office is located in Cambridge (UK).
Research is at the heart of our company, developing our technologies and new products. Instruments are often available in portable, laboratory or fixed versions for installation in the field.
Product categories:
Portable gas and leak detectors
Personal gas detectors
Leak detectors and fixed gas detectors
Semi-portable gas and leak detectors
ION SCIENCE manufactures gas detectors, leak detectors and corrosion monitoring instruments. Our instruments are conceived and designed by our specialised team for application in a wide range of industries. Research is at the heart of our company's development of our technologies and new products. Instruments are often available in both portable and laboratory versions.
Product categories:
Benzene monitors
Gas and leak detectors
Background gas meters
Hydrogen flow meters
Mercury gas detectors
PID and VOC detectors and meters
SF6 leak detectors
Gas sampling bags
Biogas analysers
Ion Science produces a wide range of high-tech products. VOC meters, leak detectors, benzene monitors, mercury analysers and corrosion monitors are distributed and renowned worldwide. Gas detectors can be used in a very wide range of environmental applications, petrochemicals, chemicals, indoor air quality and landfills, biogas plants, to name but a few.
A more complete list can be found in the section Sectors of Application
Portable benzene and VOC (Volatile Organic Compounds) detectors
Tiger LT
Entry level detector for VOC monitoring.
An inexpensive but accurate photo-ionisation detector for the detection of volatile organic compounds. It has a range from 0.1 to 5000 ppm. It can be used as a personal protection detector but also as a space analyser. Designed for use in the field, it has a 24-hour operating time even in humid environments. It has an industry record response time of 2 seconds. It can store 80000 points and up to 128 user-settable zones.
Tiger
Accurate and precise detector for the detection of VOCs.
It is an advanced VOC detector with a range from 1ppb to 20000ppm with a fast response time of 2 seconds. It contains a gas table of 480 detectable compounds. The instrument can be connected to a PC via a USB cable for fast configuration and analysis of collected data. It can record up to 120000 readings in its internal memory.
Tiger Select
Accurate and reliable detector for benzene and total aromatic compounds.
It is based on photo-ionisation technology (PID) and is capable of operating to detect only benzene or total aromatic compounds using special pre-filter cartridges. The device has been optimised to minimise downtime and the reading is immediate. It also provides data for testing the 15 min or 8 hour exposure limits. Without the use of cartridges it can also offer VOC data down to concentrations of 1ppb.
Cub - Personal monitor
Accurate and precise detector for the detection of VOCs.
The Cub is a personal safety monitor for the detection of hazardous and toxic gases. Cub is the smallest, lightest and most sensitive personal safety PID monitor for monitoring VOCs and total aromatic compounds. It has a sensitivity of ppb and can quickly warn of the presence of toxic gases, including benzene, before they reach dangerous levels.
Stationary detectors for benzene and VOC (Volatile Organic Compounds)
Titan
The world's first continuous analysis monitor specifically for benzene
Created to revolutionise the world of refinery instruments, Titan is the first selective monitor with a dynamic range of 0.1 ppm to 20 ppm dedicated to petrochemical and chemical plants. The Titan samples air once per minute and communicates with an RS485, USB or relay control output. Data is stored internally for up to 2 years and can be downloaded to a PC. It offers the possibility of being connected to an alarm system to warn of high concentrations.
Request technical documents for this model
Hawk
State-of-the-art fixed VOC detector for plant protection and worker safety.
Thanks to photo-ionisation technology (PID), the Falco works even in extreme climatic conditions and condensation. It can continuously detect a wide range of volatile organic compounds (VOCs). The bright LED display allows readings up to 20m away even in bright sunlight. A relay output allows connection to high or low hazard alarm systems. It is available in different models with pump or diffusion.
Spreading hawk
Hawk with pump
TVOC2
Continuous detection of volatile organic compounds with multiple ranges
This rugged fixed VOC monitor has a selectable range of 0 - 10 ppm, 0 - 100 ppm or 0 - 1000 ppm and is ideal for use in manufacturing and process industries where VOCs are typically present. With a 4-20 mA analogue output, the fixed VOC monitor can simply be integrated into a control system (DCS) to provide alerts and allow control of high VOC levels in your working environment! ATEX and IECEx certified, it can be used in areas classified 'Zone 2' and 'Zone 1' without safety barriers.
GasCheck G
For fast and accurate detection of small leaks.
It detects small leaks of almost any type of gas or gas mixture. Equipped with a suction mechanism, it can detect gases such as helium, ammonia, argon, butane, hydrogen and SF6. It can be handled with one hand and has an autonomy of approximately 40 hours on AA batteries. Calibrated at the factory, simply switch it on and zero it in the air.
Tesla GasCheck
Portable detector for helium leaks in MRI equipment.
The GasCheck Tesla is an extremely sensitive detector designed to operate within strong magnetic fields. The thermal conductivity microsensor ensures fast and accurate helium detection. It is an excellent and much cheaper alternative to mass spectrometers necessarily to be installed outside medical equipment.
Calibrated Leaks
This fitting allows calibrated joints to be created for testing monitoring systems.
IonScience manufactures calibrated leak fittings according to specific customer requirements for required flow, pressure and gas type. Each fitting is ISO 9001:2008 certified ensuring high quality and accuracy. They are constructed from stainless steel to ensure accurate operation over time and are easily installed for annual checks.
MVI detector
For fast and accurate detection of Mercury Vapour Indicators (MVI).
It is a revolutionary instrument capable of detecting mercury vapours in just 3 seconds. Its dual UV absorption technology and ability to detect high mercury concentrations without saturating make it unique on the market. It uses a high performance pump and has audible alarm systems. It requires no regeneration between readings, eliminating downtime. It allows continuous measurements and offers detection ranges from 0.1 to 200 μg/m³ and 1.0 to 1999 μg/m³. It is ideal for monitoring TWAs (time weighted averages).
SF6 Leakmate
Low cost SF6 leak detector
It is the ideal portable instrument for detecting SF6 leaks with a lower detection limit of 1 E-6 mbar l/sec suitable for checking leaks in electrical panels. The instrument is equipped with audio alarms that warn the user of leaks and a bar graph LED display that allows the user to understand the extent of the leak. It has a response time of about 1 second. A special "auto shift" function compensates for any pre-existing concentration levels in an environment due to previous leaks.
SF6 Area Check P2
Designed for continuous monitoring of SF6.
Stationary SF6 monitoring instrument that quickly detects SF6 leaks with high sensitivity. It also has a relay output for alarm or safety systems. It is not affected by other gases in the air or humidity. The instrument can be operated from a PC or network interface. It does not use suction pumps, thus avoiding the problems of filter cleaning.
Request technical documents for this model
ION SCIENCE application areas
Additional information
Areas of application
Agriculture

Production of agricultural gases
Fruit ripening
Fumigation Gases (such as formaldehyde)

Air monitoring

Monitoring and detection from industrial chimneys
Losses
General indoor air quality monitoring
Gas control in boxes
Measurement of industrial volatile gases in indoor environments
Indoor air quality monitoring in industrial environments
Perimeter Monitoring
Sick building syndrome

Self-traction
Confined spaces

Aircraft / wing tanks
Health & Safety, confined space monitoring
Ship inspections
Silos

Emergency services

Marine losses
Screening tool for first responders
Spill investigations

Environmental Monitoring

Environmental remediation in case of leakage
Fuel vapour detection

Background gas monitoring

Surveys
CFCs in landfills
CO2 sequestration
Coal mines / Underground fires
Landfill gas
Subsurface - biomass gas

Hydrogen flow monitoring

Corrosion monitoring
Desulphurisation monitoring unit
Optimising food stocks
HF Corrosion monitoring
HIC risk reduction and control
Monitoring corrosion at high temperatures
Hydrogen bakeout monitoring
Acid corrosion monitoring Naphthenic
Refinery monitoring
Acid corrosion monitoring
Sulphur corrosion monitoring

Industrial Hygiene

Atmospheric monitoring to track chemicals
VOC monitoring

Investigation and police

Arson
Clandestine workshops
Environmental offences

Leak tests

Breathing apparatus tests
Flow studies in buildings
GIS losses
Losses in high-voltage installations
Tracer gas monitoring
VOC losses

Mines
Petrochemistry

Storage of chemicals
Monitoring / Leakage of petrol stations
Gas Storage
Offshore Gas Monitoring
Petrochemical Storage
Environmental benzene in refineries

Pharmaceuticals

Magnetic Resonance Imaging (MRI) Scanner maintenance
Gas inside hospitals
mnfr pharmaceuticals
Sterilisation

Process control

Filter Monitoring
Gas leaks
Movement Space Monitoring
Solvents in chambers

Reclamation

Fuel supply monitoring
Illegal dumping of chemicals
Mercury cleaning
Monitoring of soil samples
Solvent recovery systems
Subsurface monitoring

Semiconductors / Electronics

Semiconductor manufacturing
Application experience articles
Sick Building Syndrome - Immediate and clear analysis of the complete picture.
Need for fast and accurate VOC measurements in hazardous petrochemical environments.
Helium leak detector for use in high magnetic fields
Personal VOC detector for monitoring worker safety.
Personal PID detector for aromatic hydrocarbons and benzene in petrochemical environments.
PID detector for criminal investigations.
Gas detector for safety and health Offshore
Detection of mercury contamination in industrial soils.
Losses in fuel storage.
Creation and development of PID technology.
Affirmation of standards for PID sampling.
PID for industrial hygiene.
Detection of benzene in the vicinity of refineries.
Large-scale decontamination of mercury and hydrocarbons.
Department of Environmental Sciences, Tsinghua University.
Broad-spectrum monitoring of VOCs, TICs and CWAs.
Detection of argon leakage in the aluminium production process.
Testing of compressors for fire services.
Research for ambient air control and monitoring.
Security monitoring for Shanghai world expo 2010.
Leak detection at borehole sites.
Monitoring of hydrogen leakage from cooled turbines.
Monitoring of SF6 leaks.
Quality control and safety in foam industries.
PhoCheck+ used for formaldehyde detection in the laboratory.
GasCheck used in petrochemical industries.
Toxic leaks - PID's used for emergency detection in China.
GasCheck used to monitor helium leaks.
Ion Science PID's play their part in the Beijing Olympic Games.
TVOC used for toxic gas monitoring.
TVOC installed in interior spaces.
TVOC as a monitor of vapours emitted from the soil.
PhoCheck is the ideal tool for VOCs from soil.
Monitoring emissions from BMW vehicles.
Vehicle VOC monitoring .
Water monitoring.
Monitoring in chemical industries.
Detection of fuel losses in metalworking.
GasCheck checks for leaks in offshore pipelines.
Global defence and aerospace.
Explanations of PID technology .
Controlling leaks in a system.
TVOC enables detection at the operator level in oil and gas production.
---
Certifications
---
ISO9001:2015 certification
ION SCIENCE is ISO9001:2015 certified and actively implements our management system for continuous improvement of processes and procedures to enable us to provide OUR customers with the best possible products and services. Maintaining this certification demonstrates a commitment to continuous improvement of the company's management system and service standards to OUR customers.